To purchase DNA Skin Institute products, call 559-760-2415 or email ginny@dreamfaces.net.
Orders are filled within 1-2 days.
Free shipping on orders over $150.
Shipping is USPS Priority Mail.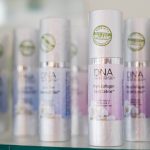 DNA Cleansers & Exfoliants
​Cleansers, soothing washes, and scrubs deliver a bounty of fresh healing botanicals straight to your skin.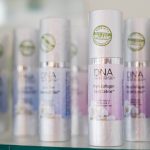 DNA Toners & Balancers
​Regain a natural youthful glow with these products packed with all-natural nutrient-rich ingredients to promote healthy skin.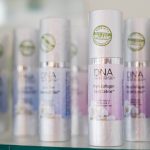 DNA Eye Creme
​This is a luxuriously rich eye crème for the delicate eye area. Helps diminish signs of premature aging and fine line etching. Detoxifies lymphatic congestion and aids in combating dark circles and puffiness. Great for use as a lip treatment and for fine lines around the mouth.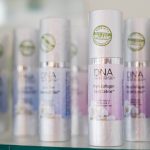 DNA Pro-Collagen Moisturizers
​For firmer, smoother, more resilient skin.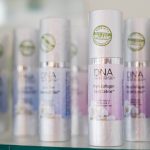 DNA Accelerators
​Specifically formulated to increase and balance the essential hydration of the skin and to promote cell renewal.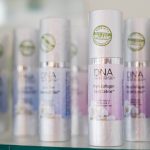 DNA Treatments
​All natural product solutions for many of your skin care needs.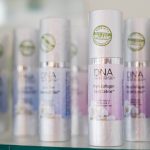 DNA Facial Masque
​This moisturizing masque has the special ability to lift and firm the skin without any drying or chaffing.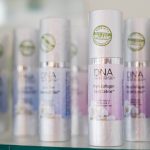 DNA Body Lotion
​This unique Tropical body Nectar contains a rich blend of emollients and soothing ingredients.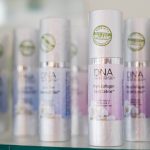 DNA Ultimate Sol Protection SPF 28 (1 fl oz)
​Ultimate Sol Protection™ SPF 28 is 100% natural, chemical and preservative free.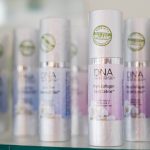 DNA Travel Kits
​These travel kits are new and  include five DNA Skin Care products each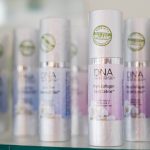 DNA Normal Skin Care Package
​This package includes four DNA Skin Care products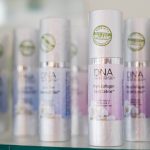 DNA Healthy Anti-Aging Skin Care Package
​This package includes five DNA Skin Care products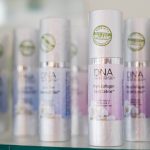 DNA Blemish/Acne Control/Pigmentation Skin Care Package
​This package includes five DNA Skin Care products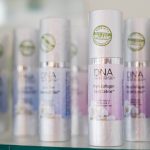 DNA Gentlemen's Skin Care Package
​This package includes four DNA Skin Care products
"Ginny Burke's Dream Faces is so appropriately named. With the package of treatments that Ginny created for my skin and body, looking in the mirror and seeing more firm youthful skin and body has been my reward. It is fun and time well spent especially for the results achieved." -CM, Clovis