"The Ultimate in Facial Rejuvenation"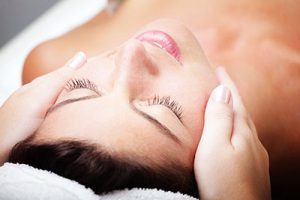 Combining microcurrent, red light and heat controlled radio frequency your skin will be lifted, tightened and glow from your very first treatment. Collagen and elastin cells are reenergized.
Treatments are recommended twice each week consecutively for lasting results. Maintenance treatments follow and are recommended once every 4-6 weeks.
What is it?
Microcurrent Natural Facelift
LED Red/Infrared Light Rejuvenation
Rezenerate Pen-Nano Needling Infusion of DNA Cryo Stem Cells
What are the Results?
Lifted, rejuvenated, glowing skin with a more even tone & texture
Reduction of fine lines and pigmentation
Pore size minimized
Clients are saying: "Best.Facial.Ever!"
​~ Muscle Lifting and Toning with Microcurrent
~ Skin Tightening and Collagen Building with RF
~ Detox and Illumination with Red/Infrared Light Therapy
Pricing: $235
Prepayment Series of 5 – $1120
"I started coming to Ginny two years ago for the natural facelift and after completing the series of treatments, I can honestly say that my face looks 15 to 20 years younger — and definitely tighter and brighter too. No one can believe that I am 71 years old! As an added benefit, the large scars I had under my chin have dramatically diminished." -Jacqueline D., Fresno