DNA Organic Facial
Customized for you
​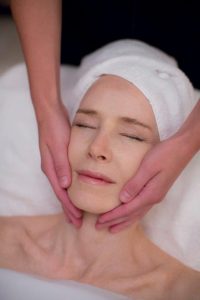 Includes analysis, exfoliation, massage, masques, therapies and a European finish. You will see an immediate improvement in fine lines, texture, hydration and firmness.
Diamond Dermafile
One of the best facials to start with
As effective as microdermabrasion, this treatment exfoliates dead skin and stimulates collagen production. Produces an immediate resurfacing and smoothing. Combined with Cryostem therapy for immediate younger looking skin. Ideal for brides and prior to special events.
DNA CryoStem Cell Therapy Treatments
"The Facial of the Future"
​
Communicating biologically flawless DNA information to the cells. Application of these frozen ampoules deliver all the vital elements of skin–vitamins, enzymes, essential fats, and natural antioxidants. They repair free radical damage and create a moisture rich environment for collagen and elastin production. Firming or hydrating ampoule available. DNA Health Institute is cruelty free, and no animals are harmed for this amazing ampoule.
"Dream Faces" should be called "Miracle Faces" because Ginny Burke and her microcurrent treatments absolutely perform miracles. Honestly, this treatment is a medical miracle. Not only can the microcurrent wands, guided by Ginny's expert handling, provide non-invasive quick facelifts, but also they can greatly improve skin health and cure facial abnormalities. For example, Ginny has treated people with Bell's palsy, with incredible success. The microcurrent process effects a person's overall body cell health, and during the procedure gives the recipient a fabulous relaxing, enjoyable experience. Ginny is a delightful medical technician who treats everyone with friendship and respect. Don't take my word for it, go to "Dream Faces" salon and see for yourself!" -Kathy J., Bass Lake